More seniors choosing to age in home instead of downsizing: CMHC repor
2023-11-16
please read
Source: toronto-star

Back to Main News Page
Craig Nickerson, B. Comm

Mortgage Broker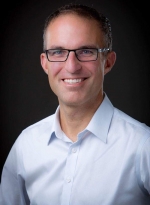 Free Mortgage Evaluation
Thank You
Latest News
Customer Reviews
Absolutely Awesome! I'm astonished! Craig pulled our deal out of the fire and saved us from a potential lawsuit!! My fiancé and i were having problems with our other broker that had two months and failed us, Craig had us in our home in just 12 days with 'we can do this' positive attitude! I would definitely recommend Vercio Simpligo Mortgages to anyone who needs someone who's dedicated and gets the job done fast and thoroughly. Craig ... you sir are AMAZING !

Nick D
Craig Nickerson is an excellent mortgage broker. His breadth of knowledge and calm demeanor helped make the process a little less intimidating for this first time home buyer. I really appreciated his flexibility when scheduling appointments, as well as his willingness to answer my many questions. If you are looking for a broker, look no further!

Leah T
Craig is without a doubt the go-to man in this area for mortgages. Throughout the entire process he went above and beyond for my wife and I to ensure we landed the deal we wanted. My previous broker had a few failed attempts, but Craig was able to overcome any obstacle with ease and always made us feel comfortable and secure in our decision making. He is extremely efficient and truly wants the best for his clients! Thank you so much for all your hard work Craig!

Allen M
Craig spent many hours looking for the best options to our very complicated move from Winnipeg (bridge financing, delayed closing dates...). He left no stone unturned trying to get us the best deal possible. Additionally, his vast experience with Military moves was very helpful when it came to making decisions about our benefits. Thanks for all your hard work Craig. So glad we have you to rely upon.

Frances B
I truly cannot believe what Craig was able to do for me. Only 14 days away from closing, my financing fell threw. My previous broker was at a loss and really could careless that I was on the verge of being sued. I was introduced to Craig through my real estate agent who spoke very highly of him. In only days Craig accomplished more than previous broker had in months and not only did he save the day, he managed to blow my previously approved rate out of the water. I cannot thank you enough Craig! You seriously are amazing at what you do. THANK YOU

Devone L.
Thank you so much Craig! I will definitely recommend you to people as my experience has been fantastic! Thanks again for all your help!

Rachel J.
Craig: Thank you for helping us orchestrate all the monies needed to purchase our home! What a blessing you are to people! Keep up the good work! We appreciate your time and help! Thank you again!

Brian and Carmen C.
Thanks so much! You have been a godsend for us. You have walked us through a very busy and challenging stage of life. Hope I haven't drive you too crazy LOL. Appreciated more than you know

Sherry and Neil D.
Craig, Thank you for all your hard work in helping me with my mortgage. I look forward to working with you in the future. Take Care! Jennifer

Jennifer T.