Happy Halloween
October 31, 2013 @ 10:04 AM by:

Posted in
Miscellaneous
|
Leave a Comment
|
Back to Main Blog Page
D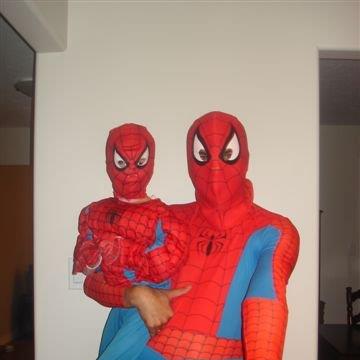 Really disappointed it is raining today. Halloween is almost as anticipated as Christmas for my son Ryan, who always picks out a costume for me so I can be dressed up as well when we go trick or treating around the neighborhood. Thankfully the ninja costume he picked for me this year is much looser than the Spiderman costume I ended up with 5 years back.
If you are looking to "scare" up a good deal on a mortgage for a purchase or refinance closing in 2013, I have 5 year fixed rates as low as 3.47% and variable rates as low as prime - 0.50%.....
Happy Halloween.
---

0 comments
Thank you for your comment! The blog moderator will review and approve.
Sorry, there was an error. Please try again later.